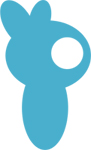 Boost My Biz is the division of Duhokotu specializing in marketing solutions.
Duhokotu has extensive experience in Web Based development and Mobile Application development. But that's not all... The Duhokotu team has participated in numerous start-up and innovative projects, and continues to do so, enabling it to acquire a unique expertise in the design of Web Based Solutions and Mobile Applications. This knowledge transforms your ideas into a "war machine" - into something effective, simple, user-friendly, and beautiful. Beacons, NFC, IAM (Identity and Access Management), Augmented Reality, and more.
Why in Spain?
Having spent many years in Brussels, we decided to set up offices in Spain, very simply because it is the second country in the world with the highest number of Smartphones per capita. This gives us access to innovative projects and state-of-the-art skills that are difficult to find elsewhere. It is with good reason that the Mobile World Congress is held in Barcelona.
Contact Us